Hello Folks,
Wow... Three blog entries in one day! LOL
I just took a short run to the Pequea (Pa) Boat Launch this afternoon and this is what I found...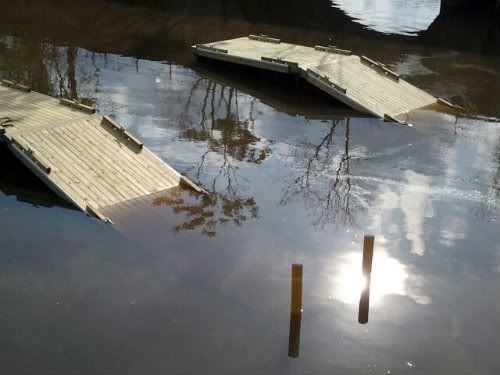 As you can see by the first photo of the sign, today was the approximate date set for the ramps reopening. From what I could tell, the new ramps are completed and the docks are in, but the water level is high and in the parking lot.
There is still heavy machinery in the parking lot and some material that needs to be removed before the parking facilities would be safe for public use.
The launch looks fantastic! The two docks are very accommodating. If you look closely, those two dock will move further out into the creek once the water level drops. In fact, I suspect they will be close to half way across the Pequea Creek! This should provide ample space for loading and unloading boats.
Please remember, there is a courtesy ramp just upstream for boaters to load their passengers and gear. One should not take up space and time at the loading/unloading ramps to do these types of chores.
A big thank you to PPL for finally completing the job they started two seasons ago!
Take Care and Be Safe!
Dad