Hello Folks,
It has been terribly windy here in South Central Pennsylvania since the beginning of April 2012. It would seem that this should be March Winds and not the April Showers we expect for this time of year. In fact, I just received a "Fire Watch" warning from our local television station due to the dry conditions and high winds.
Next week, the weather forecast shows a few showers are to be expected, but the winds will be gusting in the mid to high-30 mph most of the week. I have never thought of the wind as an angler's friend!
Penny and Jeff made it out on the water yesterday and had a terrific day. It started out a bit slow but they put together and nice spinnerbait pattern and hauled in these two nice fish. The first is a 20.25" smallie and the second is a 19.5" smallie...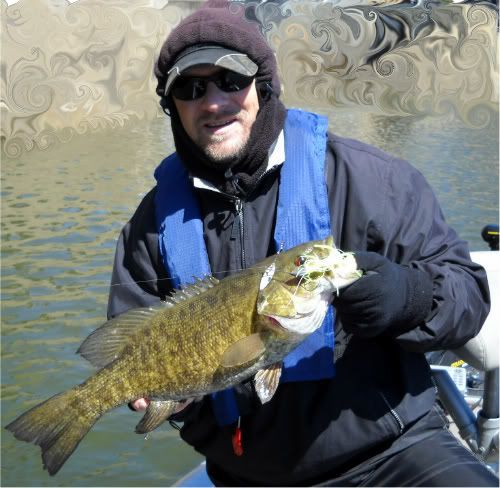 Jeff has been catching smallmouth on his painted chartreuse bladed spinnerbait...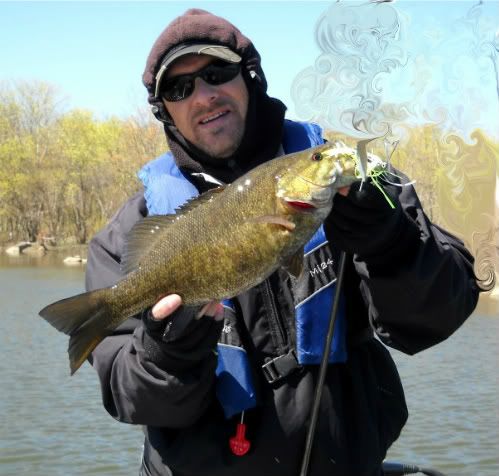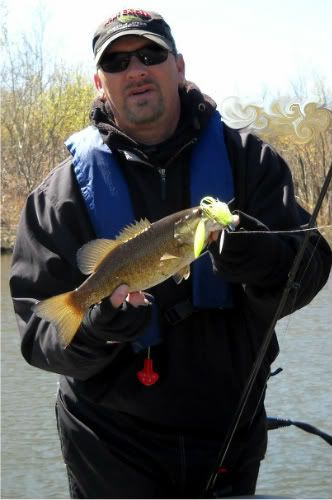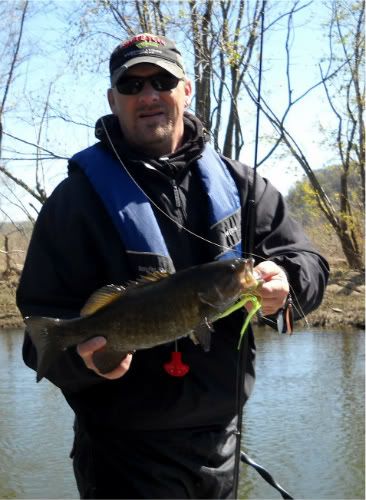 Penny got in on the action with several nice bass. Check out this beauty...
I am hoping to get my boat out some time next week. Josh is on vacation next week and told me that he would help me get the boat out and see how things work for me. I am looking forward to running the G3 once again. It was before July 2011 that I ran my jet rig. I hope it remembers me... LOL!
As you can see by the photos above, the smallies are still in their prespawn stage. We had a full-moon last evening but the temperature has dropped to below freezing at night and the last few days, the air temperature was in the upper-50s.
We are quickly approaching the "Closed Bass Season" (May 1, 2012). So, get out there and get some great pre-spawn fishing in my Pennsylvania friends.
There has been a lot of concern regarding black markings on the skin of our adult bass. The PFBC released a statement this past week claiming that this has not been the first time such markings have been identified on bass. Despite the lack of knowledge related to the reasoning for these black markings, the PFBC has not changed the consumption guidelines.
Pennsylvania Fish and Boat Commission_ Bass Spots
Pennsylvania Outdoor News _Black Spots On Bass
Take Care and Be Safe,
Dad