Hello Folks,
What a great Easter Sunday for my friends, Jeff and Penny. First of all, they came across a "good luck" thong (Flip Flop) on the river. This may be the same "good luck" thong that Jeff and I ran across upriver last April before we had that fantastic day (See Past Blog From April 26, 2011) on the water.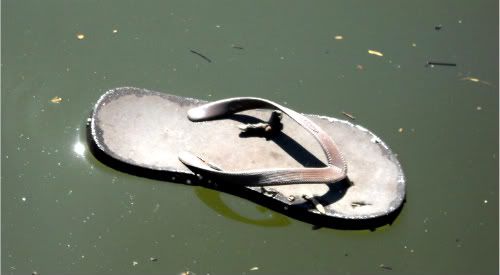 After a slow morning start, Jeff landed another "C-Class" smallmouth that measured in at 20 3/8". What a hawg! This pigbeast was caught on a plastic tube out of a hole that also produced seven more smallmouth bass.
Only one bass from that hot spot was under 18". Imagine that! What a great April pre-spawn find.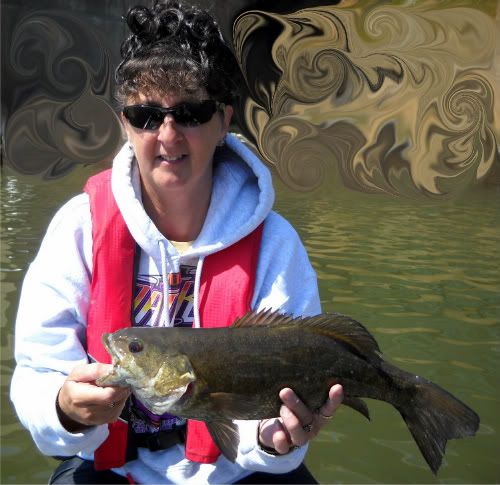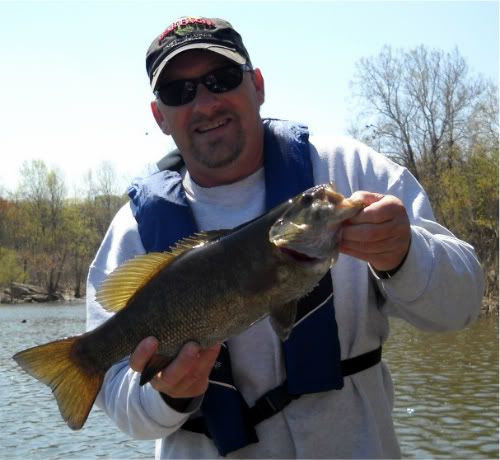 Once Penny and Jeff's "honey hole" turned off, they moved downriver through what we now affectionately call 'Spinnerbait Alley". The spinnerbaits produced another flurry of smallmouth bass...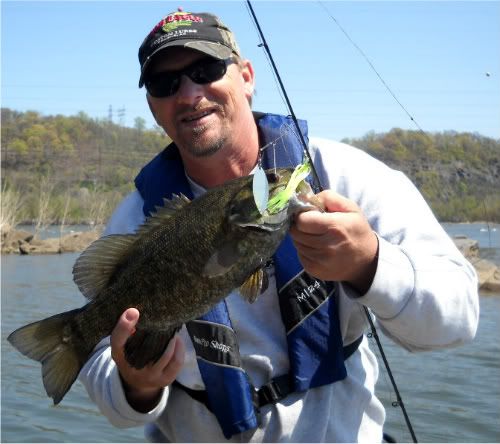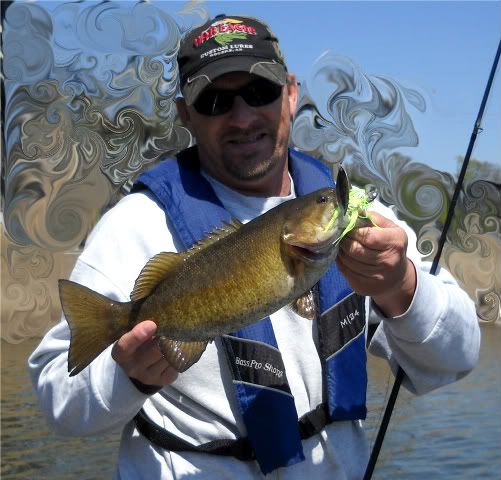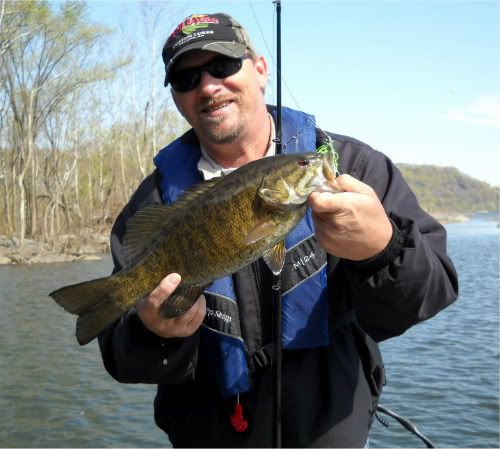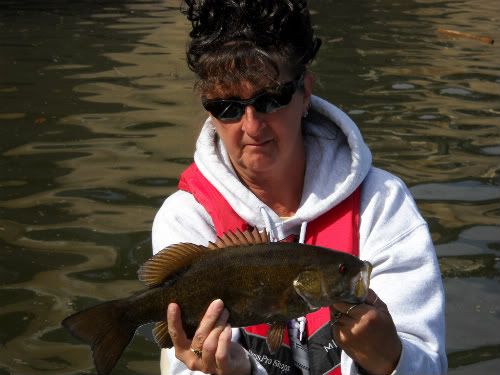 Along with all these nice smallmouth came an added bonus... A 19" largemouth bass! It's a rare treat to pull in such a large specimen among so many smallmouth bass.
Great Job, Guys!
Jeff told me later that evening that his arm and thumb were sore from the Easter Sunday's action. I don't blame him for wanting to soak his arm before heading off to bed. You got to get that casting arm in shape for another day of "catching"!
I asked Jeff if he or Penny saw any evidence of spawn yet. Although several of their bass had bellies on them, none showed any sign of bedding.
We have been having much cooler nights over the past three weeks. In fact, some of our evenings have dipped into the freezing zone. Plus, the winds have picked up tremendously. We are having gust of over 35 mph. In fact, we may even see over the next two days gust rising to over 40 mph. Amazing!
If you remember, last year around this time, we had flooding rains. Now, we are getting dangerous winds. I read today on Lance Dunham's guide report from the North Branch of the Susuqehanna River that he had to bring his clients back in after launching this morning. The winds were causing dangerous water situations and he refused to risk their safety. Wise decision, Lance.
Take Care and Be Safe!
Dad