Hello Folks,
The reels are totally cleaned and serviced!
I received an email today from John with a few pictures attached. The only problem that John found during the maintenance work on my reels was with my Pflueger baitcaster. Some how, some way... The plastic brake collars needed to be replaced. Apparently, some greased had "melted" the brake collars. The "melting" is caused by the chemicals found in grease/oils/hotsauce and their reaction to plastic. John was quick to mention that he was not dismissing the "positive traits" of hotsause, just that there is a chemical reaction to plastic.
According to John, when a reel squeals, it is time to clean the brass track, not grease it. If the brass track continues to squeal, then it needs to be replaced.
Disassembled Pflueger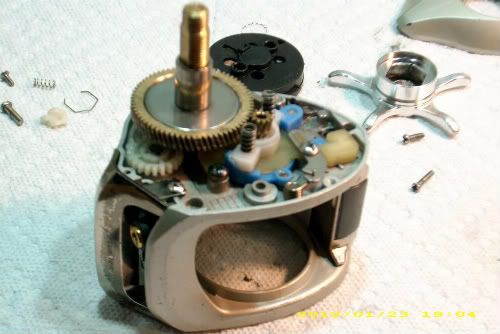 Brake system with replaced brake collars
"Melted" Brake Collars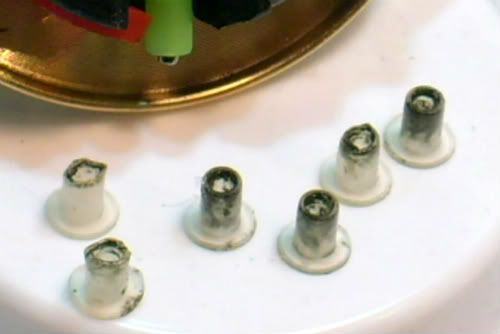 Above photo -The black on the melted plastic brake collars is from dirt and oxidation from the brass brake track.
Assembled and Fully Serviced Pflueger
All Six Reels Are Looking Good!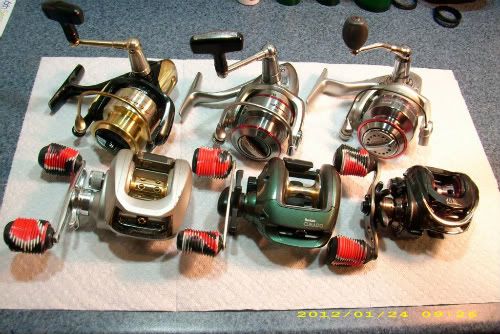 I hope that you enjoyed these past view blog entries as we tracked John Williams work on my three spinning and three baitcasting reels. It was with the help of John that we were able to follow along with all the pictures. A big "Thank You" goes out to him for allowing us the opportunity to see how he breaks down and reassembles reels.
Take Care and Be Safe!
Dad