Hello Folks,
Part I -
Boy, it doesn't seem like it, but it's been almost two weeks since I posted my last entry. That is a pretty long period of time between entries for me. The weather has recently changed here in SE Pennsylvania and we are currently in a cold spell. This is after quite a mild start to the 2012 Winter. Yesterday was a cold and blustery winter day! Today, the temperature didn't rise much over 30 degrees, but the winds died down.
My good fishing friends, Jeff and Penny, were able to get onto the river several times during the recent mild weather trend and caught a good number of catfish with live minnows. Jeff reported that they also caught a few smallmouth scattered among those catties.
While they were fishing the Accomac area of the Susquehanna River and just below Brunner's Island on the west shoreline, they noticed quite a few "wash outs" from the heavy rains we had over the past month. Jeff was kind enough to take a few photos to share with us.
Here is what Jeff and Penny saw during their fishing trip...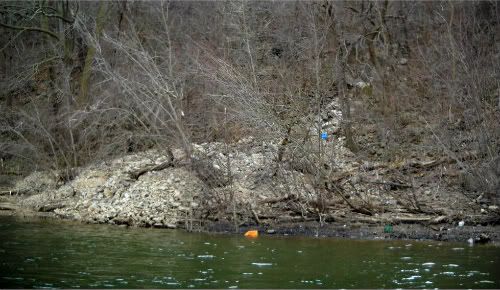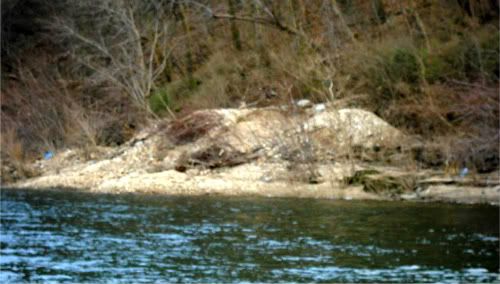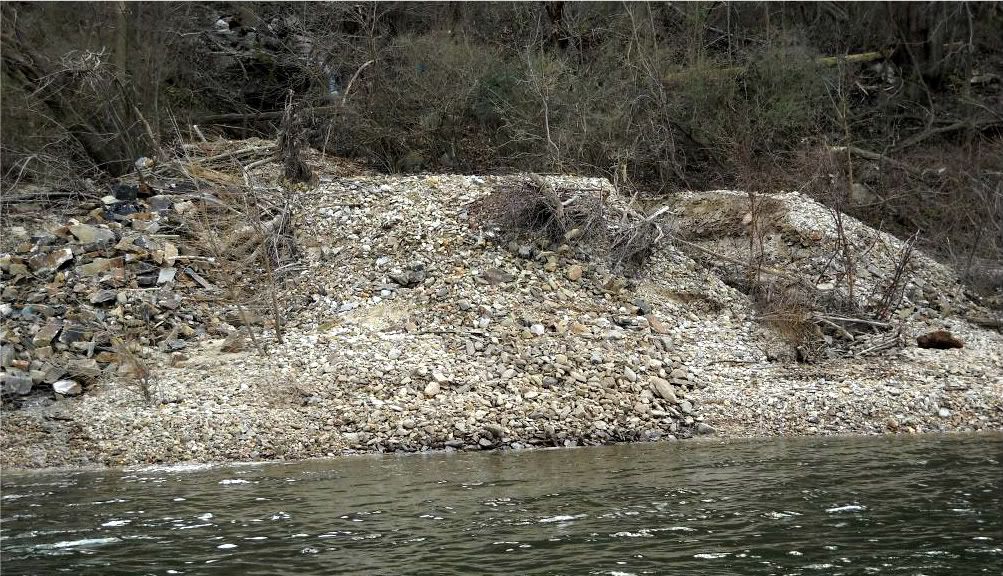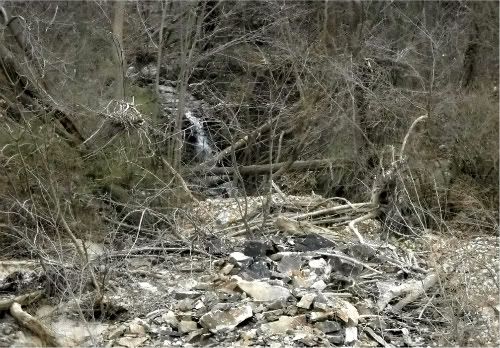 It seemed that wherever there was a small creek, gorge, or large cliff area, these "wash outs" occurred.
In the last photo, you can see the small creek that runs towards the river. The loosen gravel appears to have used these pathways to carry the washed out the stone down stream and gather at river's edge.
Jeff also reported that the privately owned ramp at "Wildcat Falls" has been filled in with gravel by the current owner. Folks can no longer access the river from below the old railroad bridge on the western shoreline. I will not assume the reason for this action, but it is a shame that the PFBC cannot see that the folks in the Lower Susquehanna River have very little accessibility to our natural resource.
I have campaigned for more PFBC ramps without success. The excuse has been that they cannot locate available land to purchase along the river. Here in Lancaster (Pa.) County, Norfolk Southern owns the entire river shoreline... What a shame we cannot work together with the RR system to create accesses for the public.
Part II -
Before Christmas, I was in touch with another good fishing buddy, John Williams.
John is retired, but services fishing reels on the side. We were in touch with one another last year after I posted an entry here on "Fishing With Dad" about having my reels cleaned and serviced through Susquehanna Fishing Tackle (SFT). Seeing that John is a good fishing buddy and a very reliable individual, I told him that when the time rolled around for me to have my reels cleaned and serviced again, I would definitely get in touch with him. Which is exactly what I did this past week.
I took about 30 minutes on Thursday morning to remove the fishing line from six of my most used reels. It is an easy process for me to do when I do it in bulk.
Step 1 -
Remove the lures from the reels that I want to have service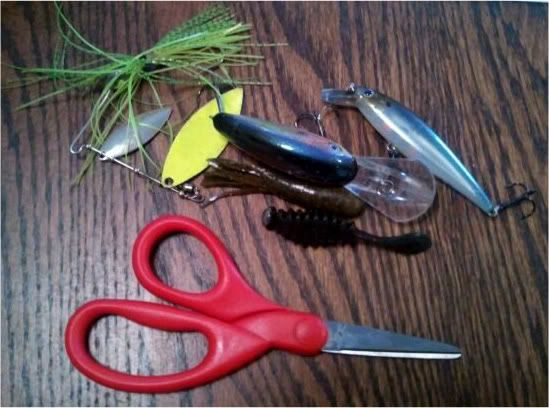 Step 2 -
Line up my rods and reels on a level service (i.e. table, boat, work bench, motel bed when on the road at a tournament, etc.) with bails open.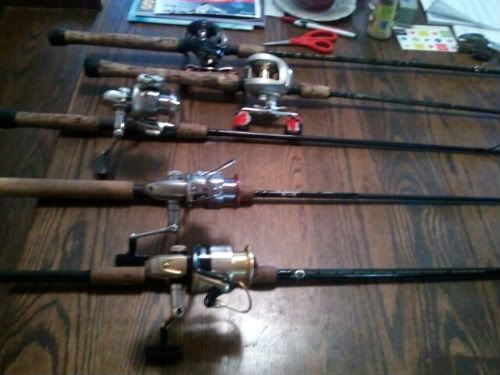 Step 3 -
Gather all the tag ends of the line into one hand and start to systematically pull the line off the reels... Bulk Style!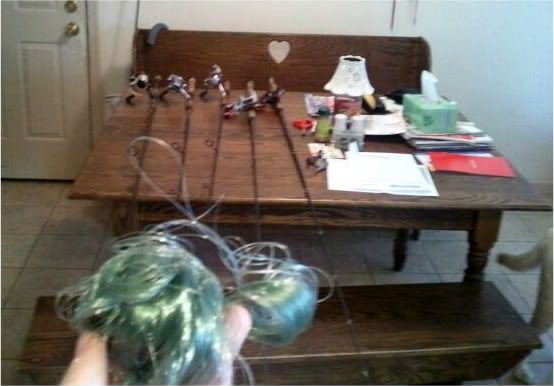 Step 4
- Once the line is removed from all the reels, remove the reels one at a time and loosen all the drags. In fact, I loosen the reel drags after each trip!
Finished Job!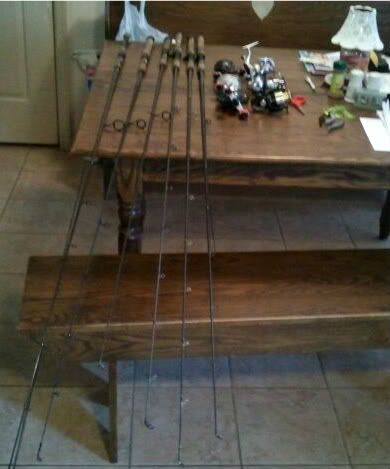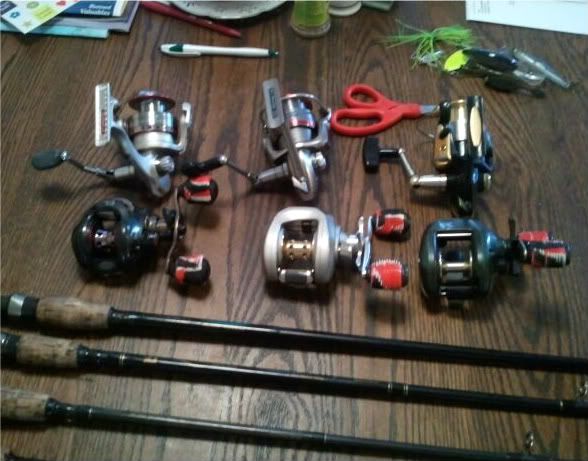 John and I set a location to met and hand off the reels for service. I know that they are all in good hands! I will report back to "Fishing With Dad" once I get the reels back.
Take Care and Be Safe!
Dad