Hello Folks,
When winter rolls in and the temperature falls below freezing, it's time for Dad to get some maintenance done to his reels, rods, and boat.
I have a very good fishing buddy who has taken on reel maintenance in his retirement. His name is John Williams. John is an outstanding angler and has fished many tournaments in his time on the water. A few years ago, John and I met through the NASS bass fishing club and have been friends ever since.
John Williams - 7+ pounder From The Susquehanna Flats (2011)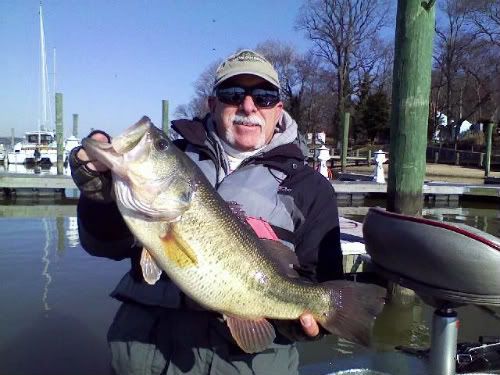 Last year, I had taken my reels to Susquehanna Fishing Tackle (SFT). This was after my long-standing reel repairman, Dave Hess of Oak Bottom Reel Repair, hung up his tool kit several years ago. I went for about three years without having any of my reels professionally cleaned or maintained.
I posted a blog entry here at "Fishing With Dad" last year after getting my reels returned from SFT. They did a fine job and I was pleased. John Williams, upon reading that entry, informed me that he, too, cleaned and serviced reels. What a great discovery!
I am so much more comfortable personally knowing the person who is working on my reels. I have spent many hours on the water with John and trust him greatly to do a fantastic job. Not only that, but I feel that John will be straight forward with me when it is time for replacement parts.
John explained to me that it takes 6 -8 hours to breakdown, clean, oil and grease, and reassemble a reel... all for $20! It will be clean of all metal filings and dirt... both can be very destructive to my precious reels.
I liked John's description of the work he does... "
That's
like getting an oil change for your vehicle, and they throw in disassembling the engine block, clean all the pieces, reassemble it, and give you a bill for just an oil change."
All of John's work comes through "word of mouth" and he always welcomes new people.
"...
I do pick ups at Bass Pro in Harrisburg, and Hawghead Marine in York. I do charge a $5 pick up and deliver, (at either location) per order, whether 1 reel or 10. $5 is just a gesture toward gas. It costs me $20 to pick up and return. Both places give me a call when reels are dropped off. Approx 2 week turn around. (unless parts are needed)"
Below are photos of my older Daiwa Advantage. You can see how dirty my reel was and the need for service. There was a lot of dirt mixed with old grease and oil on top of old grease and oil... :( But, as you can see, John worked his "magic" and the reel looks almost new!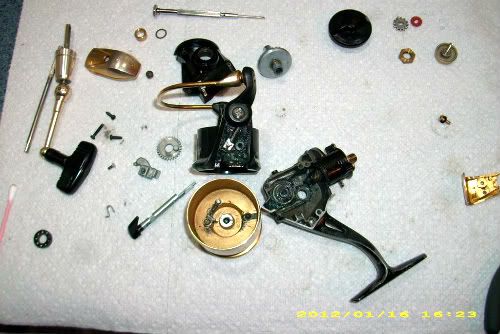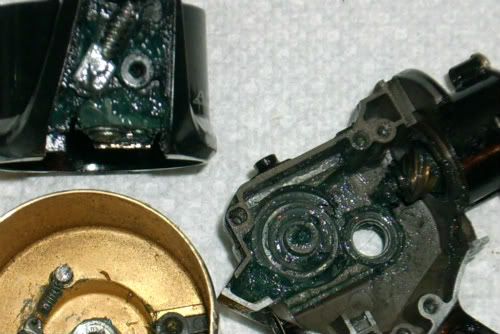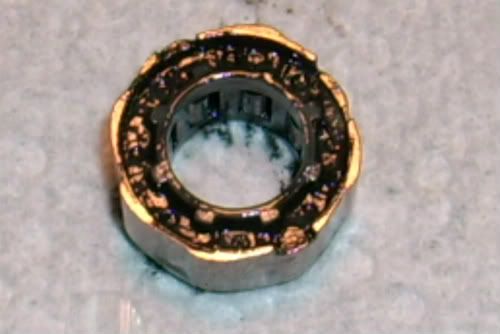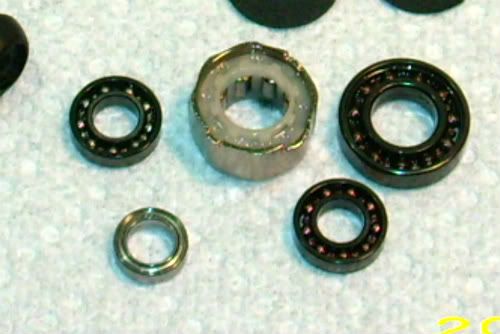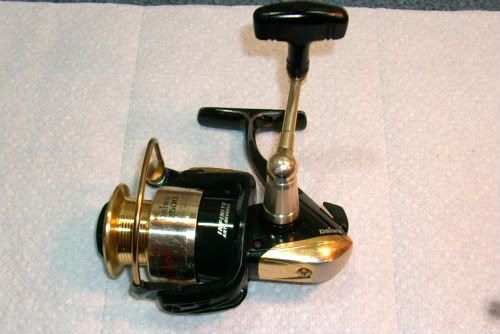 If John sends me more pictures of his excellent work, I'll post them here on "Fishing With Dad for you all to see.
Take Care and Be Safe,
Dad