Hello Folks,
Well, the Mayan calendar runs it's course this year and there's much talk about the world coming to it's end once again. All I want to know is... "Will our 2012 Pa. fishing license be cheaper this year since the world will end a few weeks into December?" :)
This has been one very unusual year for Dad. I started out taking a break from volunteering as an assistant coach for the Penn Manor Junior High teams (7, 8, and 9th grades) and later returned to coaching as the new 2011-2012 season began. I definitely needed a break last season since my right elbow was still healing in a sling and my left knee was definitely bothering me.
Since January 2011, my elbow has recovered with the help of PT, but my left knee continued to ache and pain me until we made the decision to go ahead and have a Total Knee Replacement on July 26, 2011. What a disaster that was!
The pain was excruciating and my knee failed to bend after scar tissues (adhesions) took control of it. So, on September 13, 2011, my surgeon performed a "manipulation" under anesthesia. That gave me 78 degrees of flexion and only -20 degrees of extension. This was not good and I am still walking with either a walker or a cane. To think that last basketball season I was running and playing basketball with the varsity squad... So Sad!
I had one of my best smallmouth outings with Jeff B. in a long, long time this past Spring. We just nailed a ton of smallies below Harrisburg, Pa. after a slow morning start... Dig this!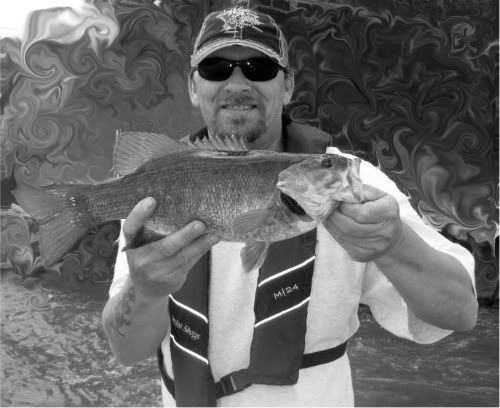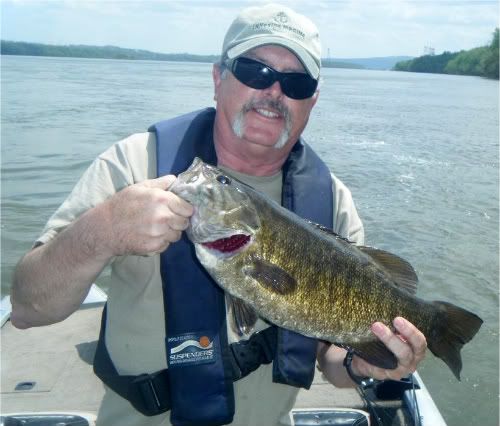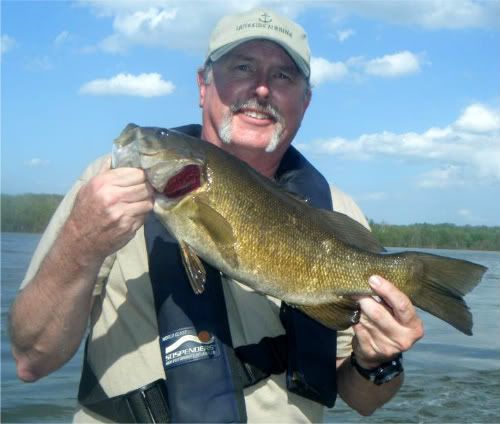 First 20" of the year!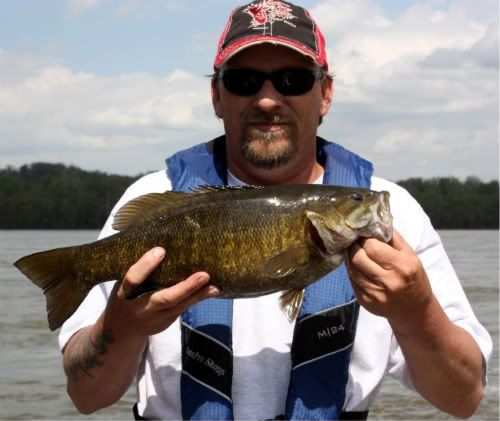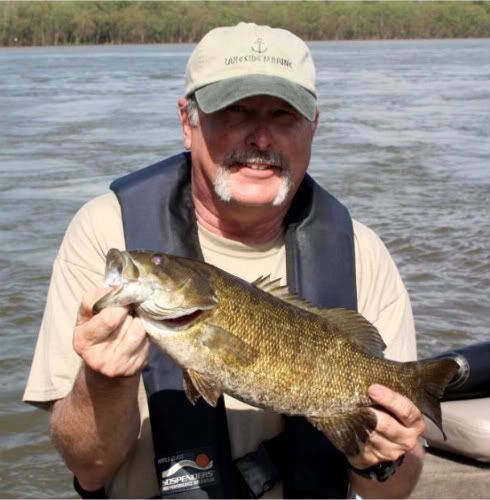 What a fantastic April 26, 2011!!
And it just continued through my next outings...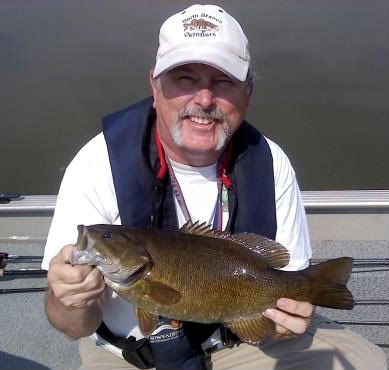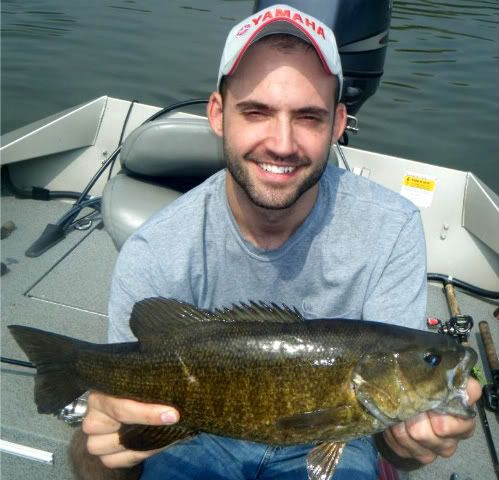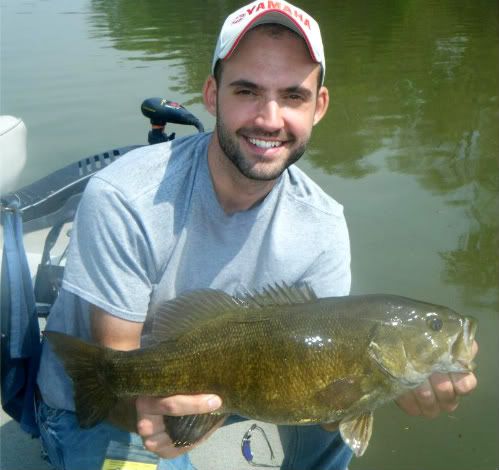 Ahhhhhhh... Another 20"'er!
I always love it when my sons can go fishing with me. Here is my youngest son, Zach, with me on the Juniata River, May 10, 2011. "Nice catch, Zach!"
Another trip with Zach on Lake Aldred as Summertime approached...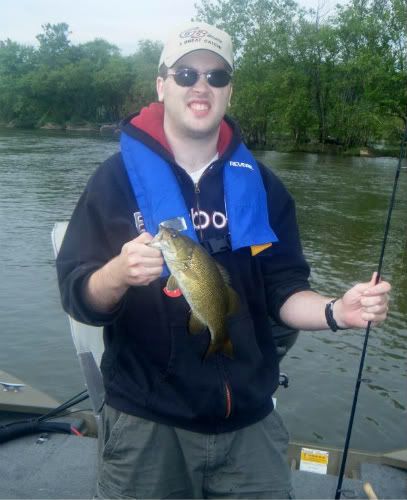 Summer was now upon us and the great fishing continued...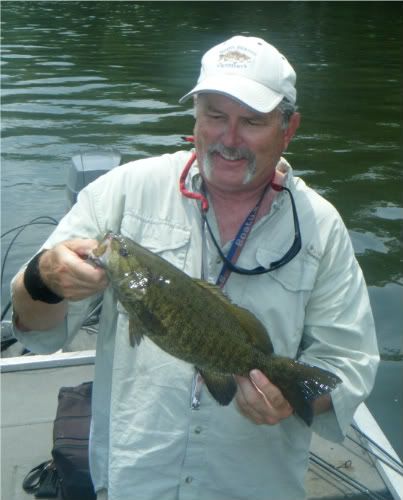 Jeff and I caught several really nice largemouth on Lake Aldred this past Summer. The average size usually goes about 14", but these largemouth were running in the 19" range... Cool!
I got to fish my last summer outing with my buddy, Tyler (Steve's son). Tyler nailed some nice smallies near Middletown this summer...
Ahhhh... To be young and thin again! :) Good job, Tyler!
I spent a week at the beach with my loving wife, Julie, before heading into the Lancaster General Health Hospital in Lancaster, Pa.
I had my total knee replacement and fishing was put on hold until I got back on the water with Josh this past October 24, 2011. I was off the water for nearly 15 weeks! It's so hard to believe, but I am so happy it is over and I'm on the mend.
I hope that the year 2012 brings health and prosperity to all who visit "Fishing With Dad". I wish to express my gratitude for all your visits during the year 2011. I'm always amazed by the number of folks who actually take the time out of their busy lives to visit my blog. I am equally as impressed by the many locations from from around the world that we pull visitors. I believe that the only continent we haven't pulled a visitor from is South America. Maybe, just maybe, we'll see our first South American visitor in the year 2012. When it happens, I'll be sure to let you all know.
Happy New Year!
Take Care and Be Safe!
Dad