Hello Folks,
On Sunday morning, I emailed Jeff in regards to the upcoming week and our potential day of fishing. I mentioned that he and and Penny were probably out on the water nailing more hawgs as I was writing to him.
Well, my email was partially correct. They were indeed out fishing on Sunday. However, unlike the day before, the fish just weren't biting as they were 24 hours earlier.
Jeff said that the day was perfect except for one major factor - The dirty and muddy water had finally moved in from the weekend's rain. On Saturday, the water was a stained green which is a very typical color for this section of the Susquehanna River. Jeff and Penny noticed that the western shoreline was getting a bit dirtier as the day progress on Saturday. By Sunday, the entire river was a mess.
As you have seen in past blog entries, Jeff loves taking pics. So, one thing that he took notice to was the distinct cloud formations that were developing as a Northern Clipper was preparing to move across our state. This "clipper system" brought rain to us just above Harrisburg, Pa. on Sunday evening. We missed the rain by only a few miles and stayed dry throughout Monday.
Here are some of the unique cloud formations that Jeff and Penny saw while out on the river this past Sunday: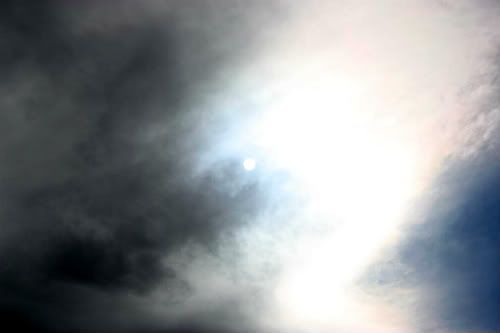 This one is my favorite!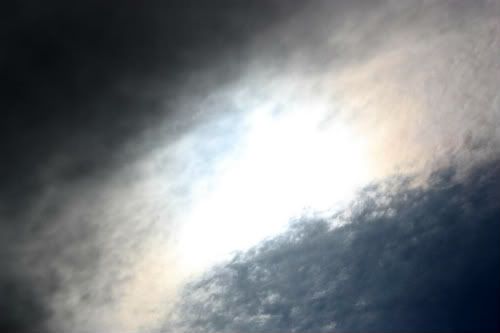 We often see military aircraft flying overhead while fishing near the power dams. Quite often there will be two military jets flying up and down the river. This has been happening on a routine basis since 9/11. On Sunday, Jeff and Penny caught sight of this military helicopter overhead.
As you can tell by the following two pictures, the smallies that were caught on Sunday were not in the same size range as the day before.
I believe that this pic proves that "The Queen" caught the biggest fish of the day. "All Hail Queen Penny!"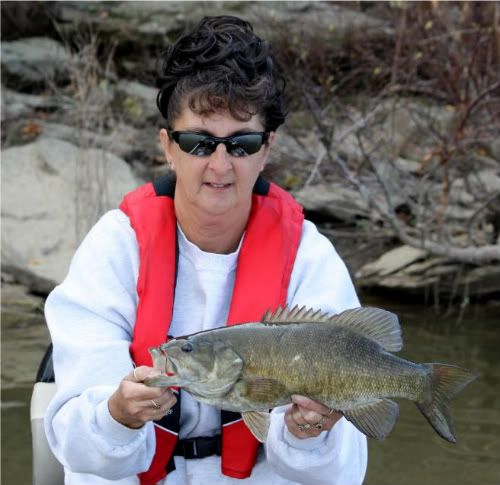 Thanks Jeff and Penny for the great shots!
Take Care and Be Safe!
Dad