Hello Folks,
Today, my wife and I celebrated our 34th wedding anniversary. I was just a 19 yr. old man preparing for life and studying at Millersville University when I met my wife. It was my sophomore year when we met at the Student Memorial Center (SMAC) and then later at a private party.
I approached my wife at the party and asked her if she wanted to dance with me. I had absolutely no idea that she actually responded by saying, "No." I took her by the hand anyway and led her onto the dance floor and the rest is history!
Three years later, at the ripe old age of 22, I married Julie, "The Love Of My Life". She was the only woman who I had ever "gone steady" with. Oh, I dated a lot of women prior to meeting her, but none who I felt drawn to as my wife.
Julie was a year ahead of me in college and actually stole me from the cradle. It didn't seem to bother her one bit that she was dating a "younger man".
Tying myself down to only one woman was a whole new experience for me and I sort of enjoyed it. Oh, we had our moments mind you, but we always seemed to work through them and come out better for the wear.
We were married on October 22, 1977 at the blessed alter of St. Anthony of Padua in Lancaster, Pa. This was the church that I was baptized in, received my First Holy Communion in, and had Confirmation in.
It was a beautiful Fall Saturday and we partied into the early evening at the Manheim (Pa.) American Legion before leaving for our honeymoon in Williamsburg, Virginia. I spent the major portion of the 8 hour drive alone as my wife slept off the effects of our wedding day... fatigue. We didn't arrive at our honeymoon suite until close to 1:00 a.m. We were both totally exhausted.
I love my wife so much and would do it all over again if ever given the chance. We have grown together and have supported one another through so many trials and tribulations, including the death of our only daughter, Amanda, in 1982.
"I love you Julie!"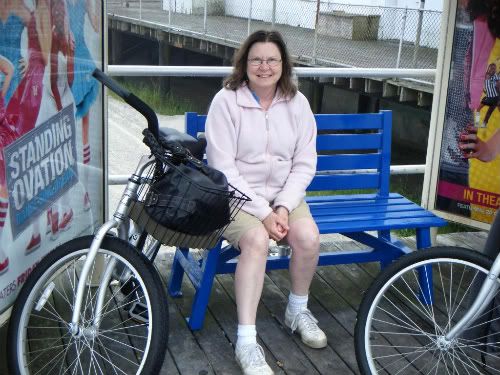 Take Care and Be Safe,
Dad