Hello Folks,
Back in late July, Jeff (CHRGD) and Penny went on a couple of fishing adventures on Lake Aldred, Susquehanna River. They were gracious enough to take the time to send me a few photos of their outings for me to share with you all here at "Fishing With Dad".
So, while I'm recuperating, I will post some of the pics that are being sent to me.
Not only were the bass hitting, but Jeff and Penny had their fair share of catties in their trips. But check out this feisty little bugger... The lure is bigger than he is!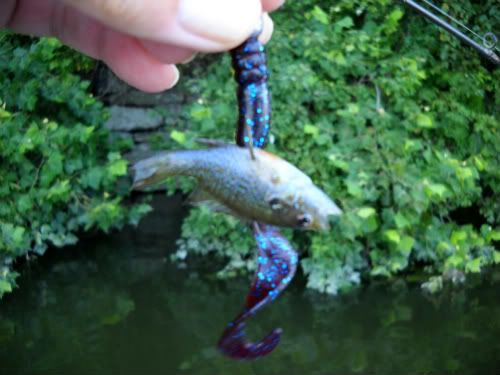 Here is a pic of the Conestoga River confluence with the Susquehanna RIver just below the Safe Harbor Dam.
A couple of nice catties came to hand with spinnerbiats.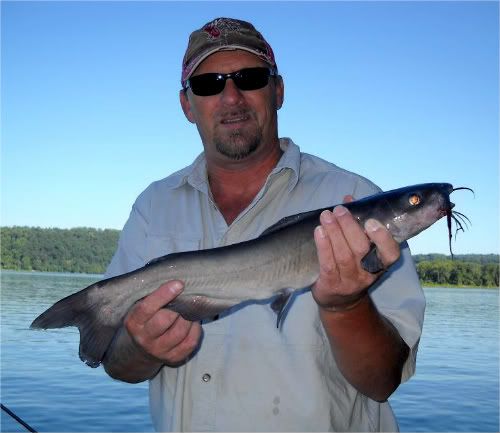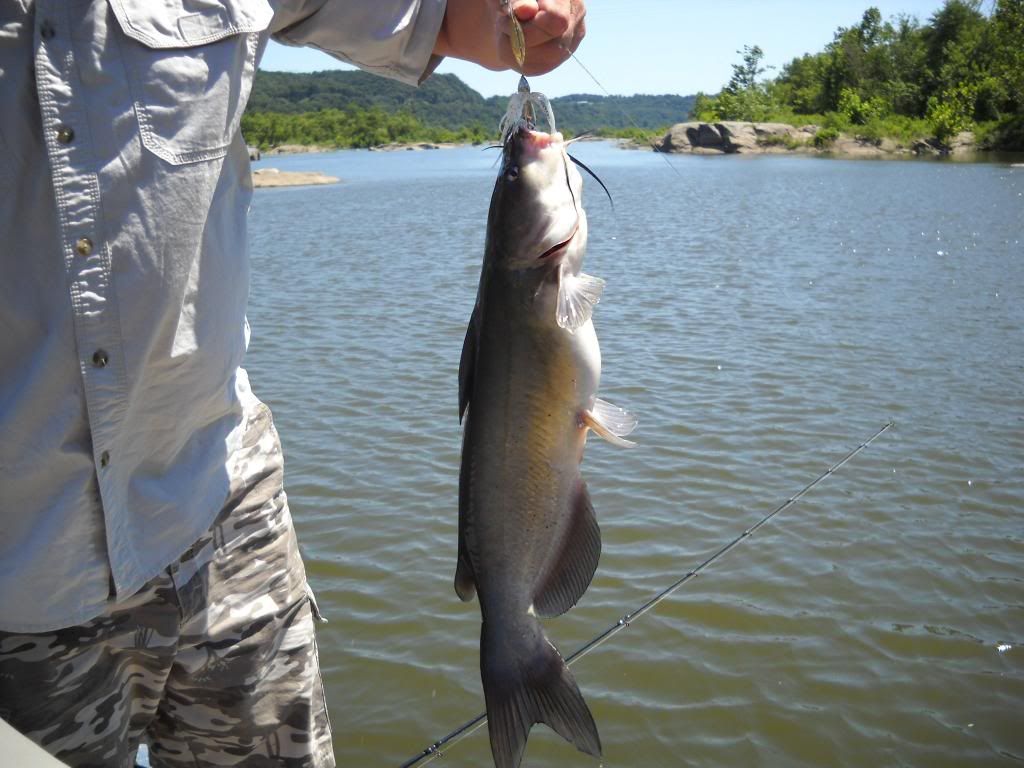 Penny concentrates as she fishes along the wall of the dam.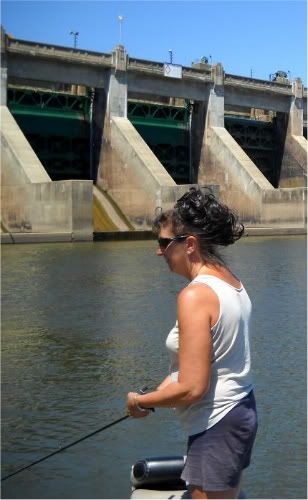 It was quite shallow in this area and one has to be very careful to get stranded as the water drops.
And finally, Penny lands a beautiful 19 7/8" smallie on her "Secret Lure". She told me if I mentioned it to anyone that she would have to kill me... I believe her!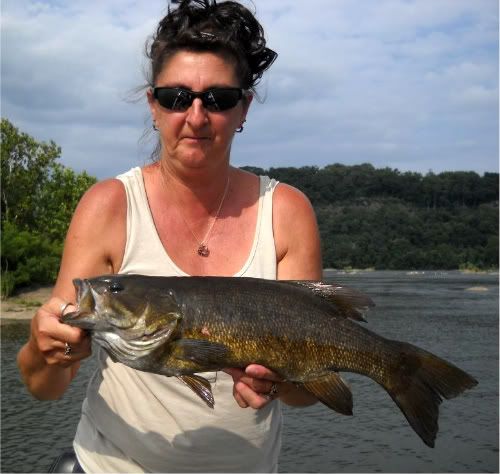 Thanks Penny and Jeff for allowing me to print these great pics of your outings in late July.
Take Care and Be Safe!
Dad