This "past fish tale" was made a day before I entered the hospital and two days before I had my first hip replacement surgery. Jitterbug (Ron) and I headed to the river to get my last fishing trip in for several months. I had my second replacement a month later.
I owned a beautiful Wilderness Pamlico 120 (SIK) that was fully rigged for fishing. I loved that yak! We were both dressed in our neoprene waders and cold weather/water gear.
I caught several fish that day in extremely cold and icy water conditions...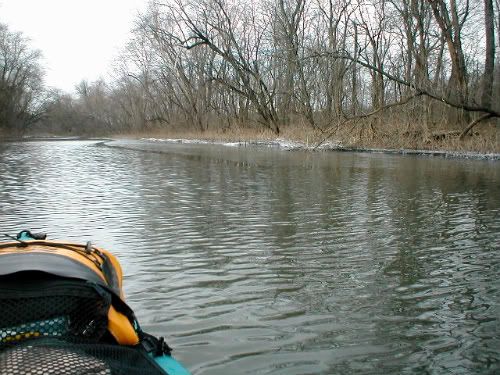 Okay... They're not Bill's (DRY1 @ Smallmouths.com) flashy Dollar Tree gloves ;) , but these wool gloves got the job done seven years ago. I still use a similar pair today.
Dad