Hello Folks,
Here is yet another "Blast From The Past" that I hope you enjoy while our rivers and streams are iced over here in Pennsylvania...
This was
"The Day Greg Believed!"
Let me explain JetboatGreg's revelation. Tim Fehr and I were using Lucky Craft Pointer 78 and 100 jerkbaits for a couple of seasons and Greg was not. So, on October 16, 2005, Greg and I went fishing together and the stars aligned, the fish were biting, and Greg yelled out, "I Believe!" Let the pics explain...

"Hey, watch it!"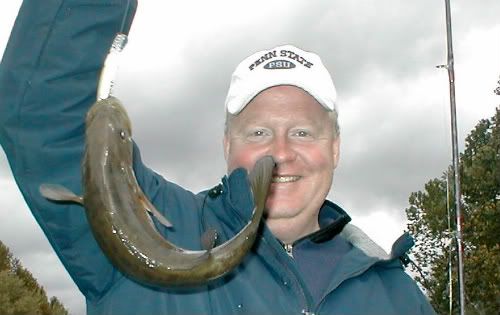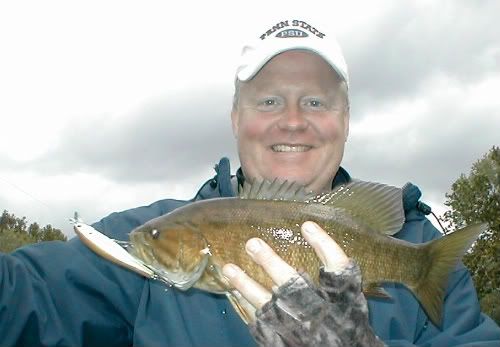 "Yep, tubes work, too!"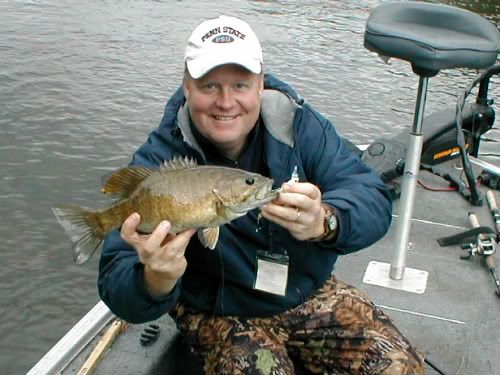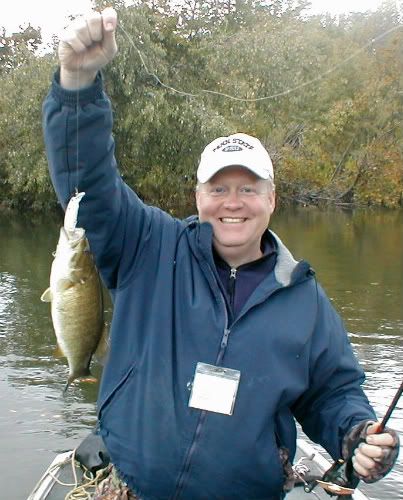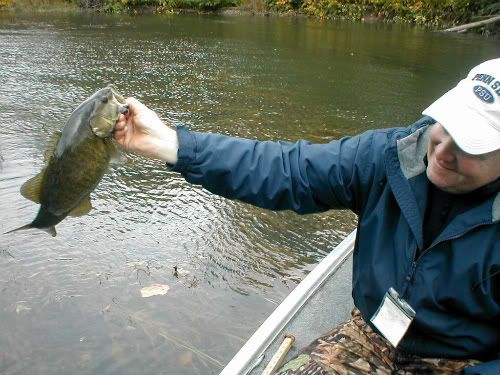 Now can you see why Greg believes!? :)
We went on this fishing adventure about a year or so before Greg started to guide on the North Branch of the Susquehanna River. He now has a guide service called the "North Branch Outfitter".
http://www.northbranchoutfitters.com/
The Fish Tale:
Greg and I set out in the early morning to catch smallies. We arrived at our spot and saw a newly fallen tree with green leaves still attached to the branches. Before we got serious about fishing, I told Greg to let me toss a tube upriver from the tree and let it flow under the tree to see if it would get hung up.
My first cast brought the tube near the end of the fallen tree. It came through without hitting any obstruction. Okay... Let's try this again and I made a second cast a bit closer to the bank. Once again, the tube bounced along the bottom freely and came through without hanging up.
"Okay, Greg, you can toss that $15 Lucky Craft Pointer 100 under that tree."
Hmmmmmm... I could see the concern in Greg's eyes and that "Are you an idiot?" look. However, He did follow my suggestion and tossed that LC Pointer 100 upriver, gave it a few jerks to get it down in the water column, and WHAM!
"I BELIEVE!", yelled Greg! LOL!
Cast after cast under that fallen tree brought fish after fish to the boat.
As we worked our way upriver, each and every oxbow held fish for the taking. What a day!
Oh, by the way, I did catch fish that day. However, I was so busy helping Greg land fish and taking pictures that we didn't take a lot of time to capture many of my catches. I stuck to a tube simply because Greg was using the JB. That way, we were covering little more property.
Here are a few pics we were able to take in between his LC Pointer pigbeasts!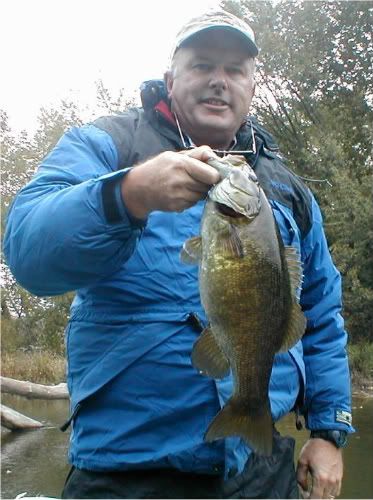 What a great day for making memories on the North Branch of the Susquehanna River. I'll be delving into more of my archive of pics to bring you more of these fantastic trips from the past.
I hope you enjoyed this jaunt down "Memory Lane".
Dad