The fishing has been rather slow lately. I've been averaging about 2 or so fish per hour. The "Dog Days Of Summer" are definitely upon us. We have had many, many days of 90+ weather here in South Central Pennsylvania which is rather odd. I cannot remember any summers in my recent pass that have had so many 90+ degree days for more than three straight days (Heat Waves).
The river is now down to where the Harrisburg, Pa. gauge stops recording. It will be stuck at the 3.1' mark until we have a significant amount of rainfall to bring the river level back up.
Yesterday, I decided to take some scenery pictures of my home water. You can see by the beauty why I enjoy each trip there even if the fish are lethargic and the bite is off.
This is one of my favorite spots to stop and eat lunch. There is plenty of shaded areas that allow me to escape the sun's rays and to relax.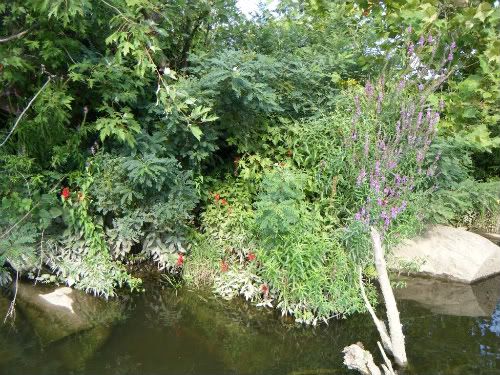 The following pic shows an invasive species of flowers that has virtually "taken over" the river.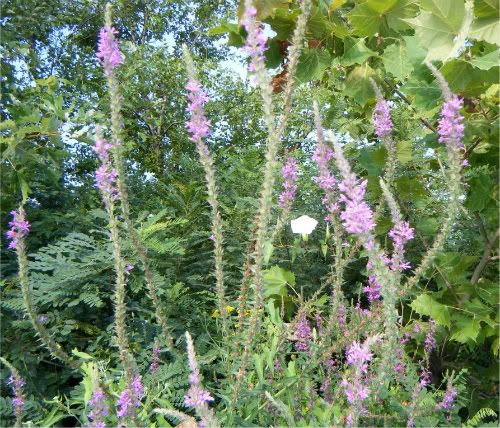 The boulder and rock islands that abound in this area create a peaceful mood.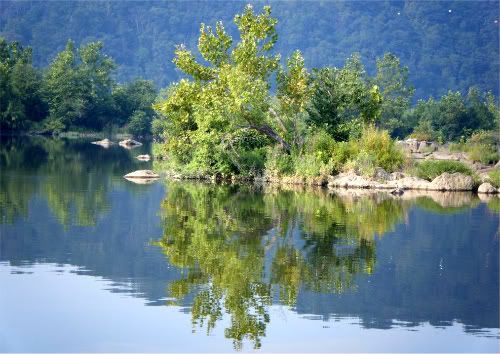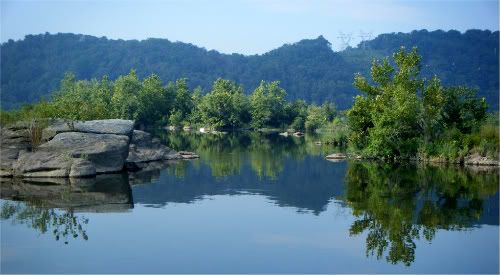 One more shot of the flora that adorn the rock islands.
I hope you enjoyed the pictorial tour of some of my favorite spots on Lake Aldred, Susquehanna River.
Take Care,
Dad