Hello Folks,
As you already have read on this blog, there is a special site right above the Fort Hunter Ramp that we all affectionately call "The Community Pool". It is an autumn smallmouth mecca for river anglers from near and far. It's simply amazing how many people travel many miles to fish this one particular location.
Why? You may ask... Well, the fish are moving into their winter haunts and they're gathering here. Which makes it very easy for most anglers to land a trophy bass without hunting all over God's creation to find one. In other words, it's easy! :)
I know that the last few times we have been out fishing, finding a willing smallie that wants to bite a lure has been very difficult. "The Community Pool" is a welcome relief for many who have struggled the last few weeks prior to "the turn on".
Jeff and Penny were up north and caught an unusual site. A truck towing a trailer full of hay bales caught on fire while driving south on Rt. 22/322. Jeff thought the tow truck had gotten a flat and was driving on the side of the highway. He didn't think too much about it as the truck passed by. Later, he heard a small explosion and then smoke... The fire trucks arrived!
Smoke Billows Into The Sky As Anglers Watch
On Closer Inspection, You Can See The Hay On Fire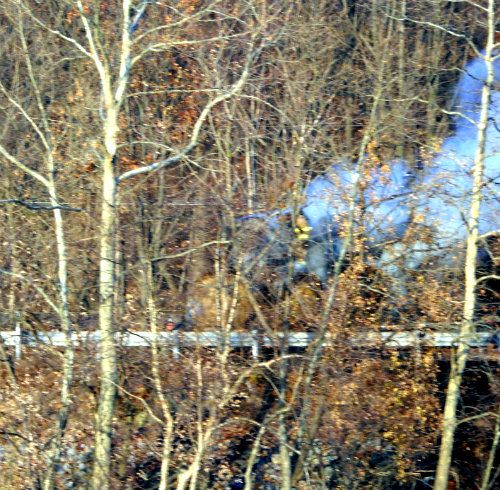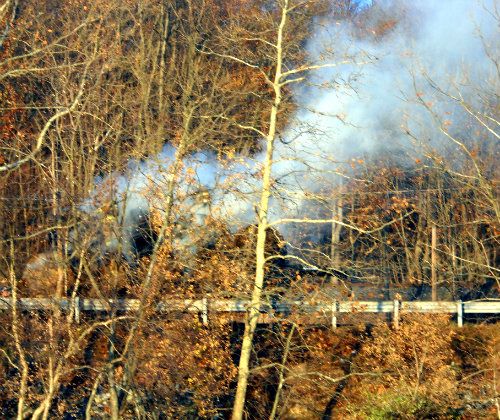 And Finally, The Fire Trucks Arrive... Just Another Day At "The Community Pool"!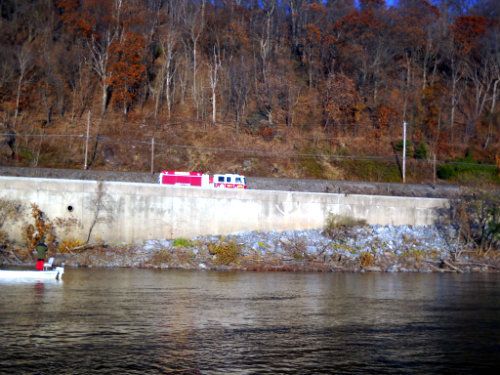 Hector "Macho" Camacho
I saw on ESPN today that Hector "Macho" Camacho was shot in Puerto Rico last evening. He later went into cardiac arrest. They were going to determine today whether he is brain dead or not.
Hector has been involved with many incidents that involved drugs and alcohol. In fact, last nights incident involved 10 bags of cocaine. Nine bags were closed and a 10th bag was open in the front seat of the mustang that Hector was a passenger.
A bullet had passed through hector's jaw, into his head, and then through his shoulder breaking two vertebrae.
Hector's last title fight was a loss by unanimous decision to then-welterweight champion Oscar De La Hoya in 1997.
My thoughts and prayers go out to Hector, his family, and friends during this most difficult and tragic time.
Thanksgiving 2012
I'm not sure if I'll have time to jump on "Fishing With Dad" tomorrow and wish everyone a
Happy Thanksgiving
.
But I'll leave you all with this cute picture that Jeff and Penny caught at the McDonalds in Fort Hunter, Pa.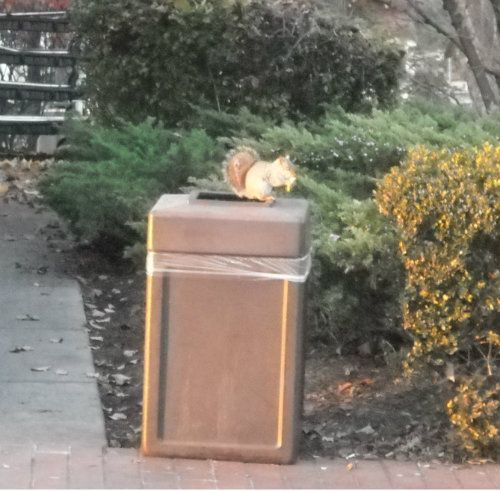 No matter how small God's creatures may be, a McD's fry sure does hit the spot!
Happy Thanksgiving to all my visitors!
Take Care and Be Safe!
Dad