Hello Folks,
Here we are... The last day of March 2012. Today was the "First Day Of Trout" in the lower half of our great state of Pennsylvania. We had thunderstorms all night long and along with the thunderstorms, we had over a half inch of rain. I'm sure that the local creeks and streams swelled due to it.
I was unable to get on the water this past week due to several doctor appointments and physical therapy appointments for my left knee. Therefore, I have to rely on the kindness of my friends, Jeff and Penny, to provide me with some great photos of this past week's fishing adventures.
There was a report recently provided by a well-known guide claiming that the smallmouth were spawning everywhere in the Goldsboro Pond. Folks, we were in that immediate area when that report went up on the internet and we saw absolutely no smallies spawning. We have our thoughts about why this was printed, but we'll leave that up to you to figure out... LOL!
Penny and Jeff were on the water on Wednesday, Friday, and Saturday. They caught fish, but not in the numbers or sizes that we caught the week before. This may be an indicator that the spawn is just around the corner here in South Central Pa. This coming week will bring a full moon and it is highly likely that the smallmouth may begin to move in and spawn in the next week or so... We'll keep our eyes open and if and when we see any indication of the spawn, we'll be sure to let you know.
Remember, we love our Susquehanna River smallmouth and do whatever we can to prevent the targeting of bedding bass. Although the PFBC have closed bass season from May 1 through June 15, the possibility that our smallmouth will begin spawning before that date is great.
Here are some pics from Jeff and Penny's trips on Wednesday and Friday: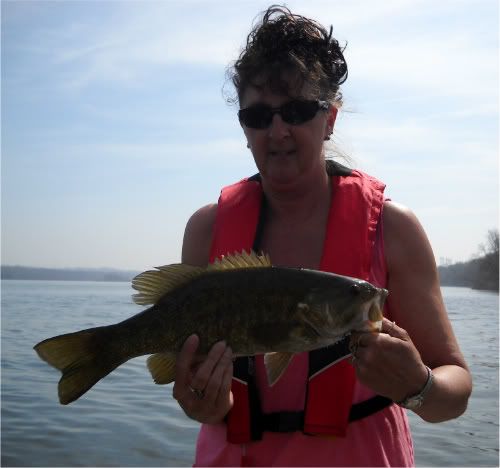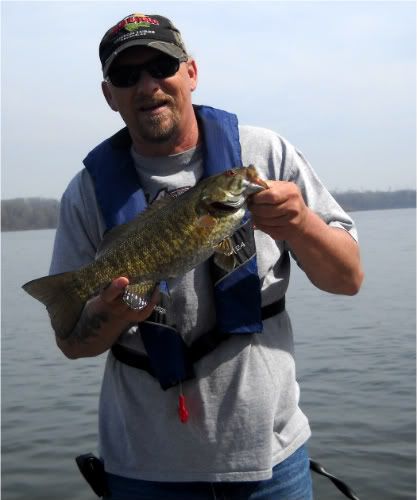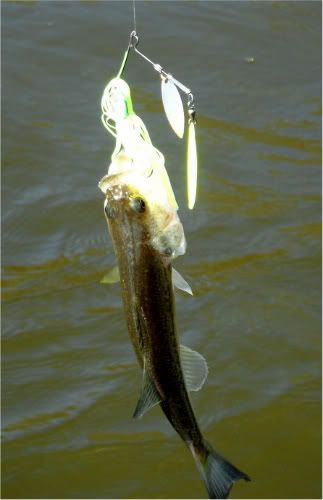 First of the Year Largemouth on a Spinnerbait!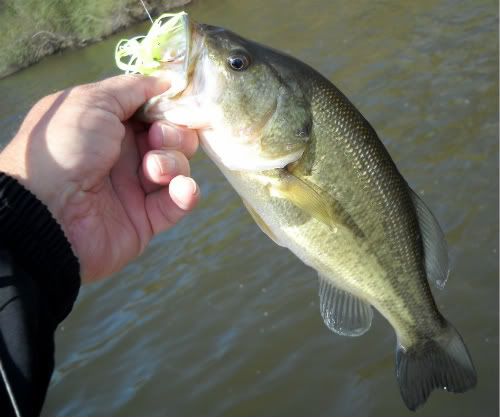 The females are forming their "bellies" as they prepare for the spawn.
On Saturday, Jeff and Penny went to Lake Aldred and launched at York Furnace. Because of the low water level (Possibly due to the second ramp placement at Pequea Boat Launch), they only boated around the island just off the ramp. They did not catch any fish, but took some very impressive photos indicating the low water level on Lake Aldred.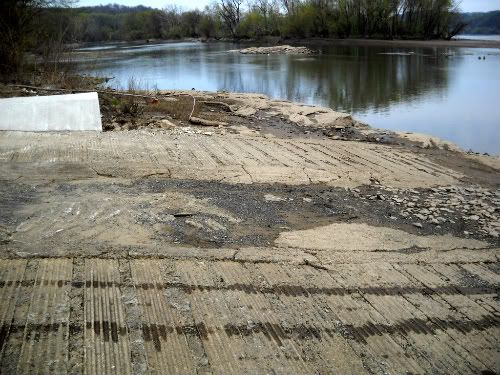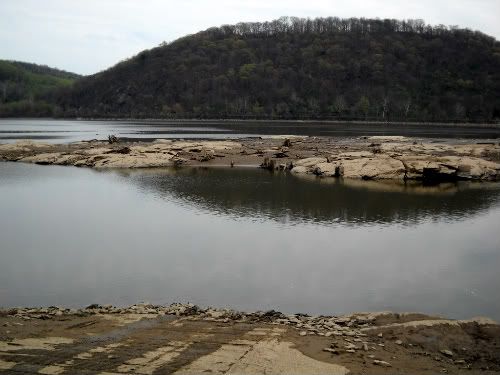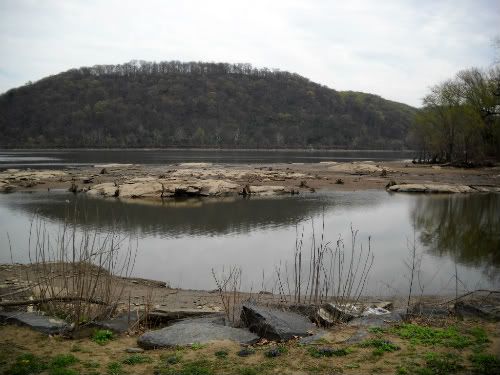 Jeff claimed that this is the lowest that he and Penny have ever seen.
A big thanks to Jeff and Penny for providing us information on this past week's fish outings.
Take Care and Be Safe!
Dad