Hello Folks,
Before I start this blog entry, I want to say, "Welcome Spring!" Personally, I am so glad that winter is finally behind us. Despite the fact that Spring has arrived, the weather reports are calling for chances of light snow and a bit of sleet during this coming week. What's up with that!? Even though the high on Friday topped out at 80 degrees, this week's air temperature will be lucky to see 50 degrees. Argggggh!
Friday was an outstanding day to be on the river. Not only was the air temperature fantastic, but the fish had their feedbags on. Several of our friends took advantage of the beautiful weather to also hit different areas. I collected pictures from several reports that were posted by Steveinpa and SeanB. They had remarkable days with their fishing buddies and deserve recognition for jobs well done.
But before I begin, the following picture was snapped by our good buddy, Steveinpa. I believe he titled it the "Two Ugliest River Rats"... LOL! Thanks, Steve. Josh and I will be sure to "pay you back" for the kind compliment. :)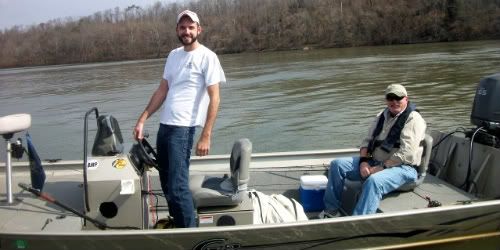 The following pictures were taken from Steve's boat. The largest fish was caught at 18.5 inches and another at 18". All the smallmouth came from using hair jigs that Steve created the night before. We have a special color tube that we enjoy throwing in the Spring. Steve tried to match that color with his selection of hair.
Steve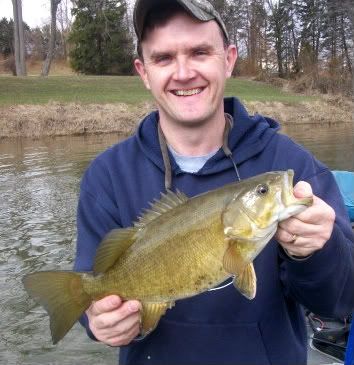 Rick, Steve's Fishing Buddy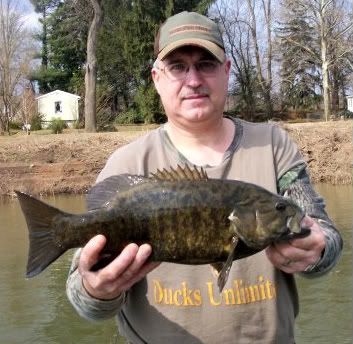 Here's another beauty that Steve put into the boat.
Right before the end of the day, Steve and Rick hooked up on a "Double.". Good job, guys!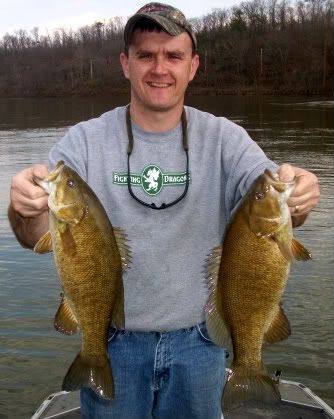 I saved a treat for last. Here is a picture of our buddy, Sean Beaver, with a huge 41" "Susqy Musky". Originally, Steveinpa told Josh and I that Sean caught this toothy critter from his kayak. But the picture confirmed that it was actually caught from a jet rig. I can't imagine what the fight would have been like had he actually been in his yak... OMG!
Sean Beaver and His 41" "Susky Musky"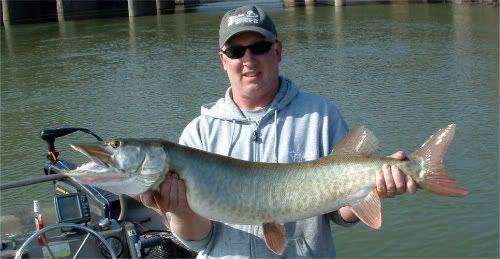 Keep in mind, even though the air temperature hit 80 degrees on Friday and will probably return to the 50-60 degree mark in a week, the river water temperature was only 47 degrees. Take notice, I
always
wear my Manual Inflatable PFD when the water temperature can produce hypothermia quickly. It may look "dorky", but I'd rather be an alive "dork" than a dead dad.
I know many personally chose not to wear their PFD (Notice Josh, Steve, Rick, and Sean) either running or fishing, but it only makes sense to me to be as safe as possible during these cold water months. We all have those who love and care about us. I am sure that they want to see us return safely home from each and every fishing trip.
Take Care and Be Safe!
Dad