Hello Folks,
This past weekend, Josh invited me on my first fishing trip on his brand new "Rock Proof Boat"... We are still thinking of an appropriate name to call this beast... Joe Raymond's 250 Hp Merc IB "Rock Proof" is called "Rockzilla" (Radical!) which is a great name for his monster rig. Now Joe is building a second rig with a 200 Hp Merc... We can't wait to see how this one turns out.
"Josh Gives The Thumbs Up as We Start our Day"...
"Look what we found in the one storage compartment... Steve Halbleib's Spinnerbait Box filled with Brand New Colored Bladed Nichol's Spinnerbaits"...
Oh, Yeah!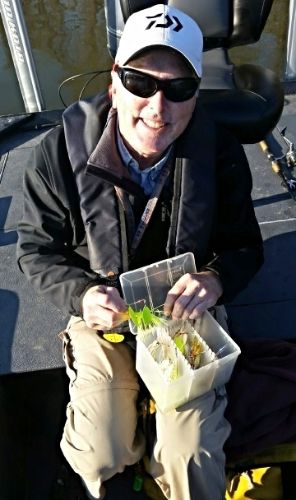 I was able to snap a few pictures of Josh's new rig for you "Fishing With Dad" bloggers... Check out some of the neat designs and work on these pics...
"Console":
"Minn Kota Talons and the New 2015 Yamaha 115/80 Jet" ...
What a Beast of a Motor!
The water temperature was running about 57.7 degrees most of the trip. When we ran closer to the Dock Street Dam, the water in mid-river dropped to 52 degrees. The river was a bit dirty, but not too bad that one could still toss a jerkbait and see it well enough in the water. Most of our fish came on plastic tubes in an assortment of colors.
Josh was preparing for a NASS Club Tournament on the next day, Sunday... Our goal was to stay away from any areas that he knew he wanted to fish during the very next day. So we hit about three or four spots and spent most of our time concentrating on a variety of lures. The biggest fish we caught was a 17.25" on a Cabin Creek Smoke Purple tube...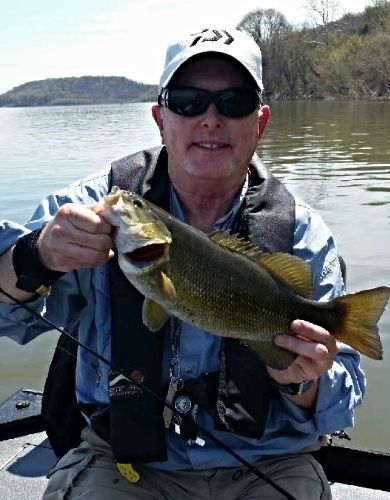 I believe that 20 lbs was brought in by Fred of NASS on Sunday and that topped the scales for first place.
John William's UHMW Poly...
This past weekend, John Williams sent me a few pictures of his UHMW poly process for the bottom of aluminum jet rigs. John has done his own boat a few years ago and will now be developing a business of adding UHMW poly on the bottom of rigs. This is a time consuming job that requires the motor to be removed and the gas tanks drained.
John has, what one might refer to as, a rotisserie set up for the jet rigs... Check out some of the pics he sent me this weekend. The beginning process is to upload the jet rig and prepare the aluminum rig by sanding the bottom and preparing for the "glue and screw" process... Great looking job, John. John also has added the ribs and keel line for better control...
In the near future, John will create his own website to advertize his work and a blog to discuss the process... Please keep an eye out for his upcoming work!
Preparation and Sanded bottom:
The start of the UHMW Poly attachment to aluminum rig: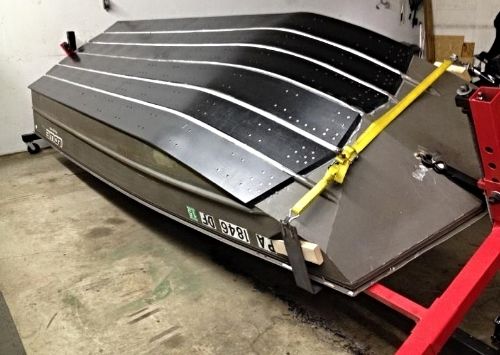 Beautiful work, John...
I would encourage anyone who expresses an interest in adding the UHMW poly to the bottom of your jet rig to contact John Williams in the near future for pricing and dates for work... I believe he is looking towards June 2015 as a period to start up his business...
Take Care and Be Safe!
Dad