Hello Folks,
My fishing buddies, Jeff and Penny, took off for the Great North yesterday in search of a few good smallmouth and definitely found them...
Jeff and Penny had fog and overcast skies on Thursday morning...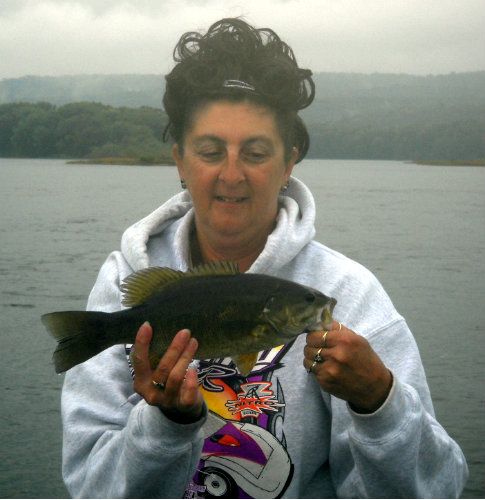 Double Header!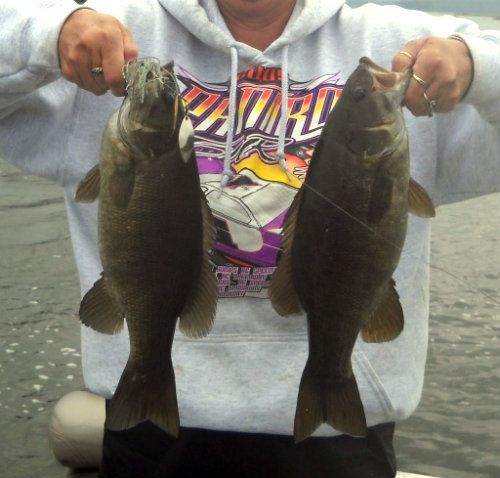 ...And this beautiful 18" smallie caught by Jeff.
I texted Jeff about mid-morning and asked if he got any rain and he said they were poured on. Oh well, the boat can always use a good cleaning! :)
The fishing seems to be doing much better the further north one goes. We haven't seen the fall bite here in the Lower Susquehanna River just yet, but it will be soon.
The weatherman is calling for rain on both Saturday and Sunday. Then on Monday, the air temperature will not rise much above the 50s!
I love fall weather, especially when we have to dress warm on the morning runs and then was can strip off layer after layer as the day progresses. I'm definitely looking forward to the cooler autumn weather!
I have a planned trip this coming Monday with my good buddy, Dell Jackson. We're not sure as to where we will be fishing until the weekend passes and we see what amount of rain we actually get on Saturday and Sunday. Dell is off work for Columbus Day which allows us to travel wherever we wish to go and spend some time on the water.
Take Care and Be Safe!
Dad