Hello Folks,
There is a lot of cool seminars and sales coming to our area over the next few weeks. We have already seen the "Eastern Sports and Outdoor Show" in Harrisburg, Pa. and the Philadelphia Show, which was held this past week.
The Harrisburg Bass Pro Shop is holding it's Spring Fishing Classic over the next few weeks and a lot of great anglers will be on tap. Kevin Van Dam was at the BPS today. Tomorrow, Chris and Woo Daves (2000 Bassmaster Classic Champ) come to the Harrisburg BPS for Bassmaster University Seminars.
Woo Daves
Chris Daves

Next Saturday, from noon until 5:00 pm., world renown fly caster and fly designer Lefty Kreh will be visiting the Harrisburg, Pa. BPS. The following Saturday, our very own local fly fishing legend, Bob Clouser, will be on hand at BPS. What a treat!

Lefty Kreh
Bob Clouser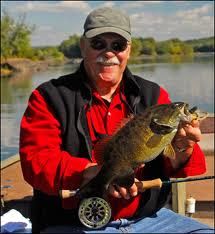 "Susquehanna Fishing Tackle" will be holding their Annual Spring Cabin Fever sale starting on Wednesday, March 9, 2011 and running through Saturday, March 12. Local Fishing Guide, Dave Shindler, will be giving a seminar on "Fishing for Giant Flathead Catfish" on Thursday, March 10 at 6:00 p.m.
Annual Cabin Fever Lineup
The very next evening, Thursday, March 11, Two-time Bassmaster Classic angler, George Acord will be discussing "Finesse Fishing Techniques".
Professional bass angler, Pete Gluszek, will be holding a seminar on Saturday, March 12th at 11:00 am. on "Tidal Water Bassin'". Immediately following Pete at 1:30 pm., Mike Acord will be doing a general talk on "Bass Fishing Techniques".
HawgHead Marine and Tackle Center will be holding their Spring Sale soon. Keep an eye out for upcoming dates and times.
As you can see, there is a lot of cool seminars and events happening locally. BPS has their reel trade in which started today and runs through March 4. You hand in an old and used reel and BPS gives you a certificate for a certain % off any new reel you buy. The percentage off depends on the cost of the reel you purchase. I have taken advantage of this program in the past.
All used reels are evaluated and fixed. They're then distributed to children for use... Cool beans!
The Calvary Church Outdoor Expo will be held in Souderton, Pa. on March 26, 2011.
Calvary Church Outdoor Expo
I'm hoping to be sitting in with Winco's Custom Lures once again. I had a lot of fun last year meeting folks from Eastern PA. Fishing Reports and my blog. Al plans to have some great deals on packages of lures. I hope to see some of you there!

Winco's Custom Lures
Eastern Pa. Fishing Reports
Keep an eye out in your area for Cabin Fever breakers. They are popping up everywhere.
Take Care and Be Safe!
Dad