Hello Folks,
I can smell it in the air... "It's Fishing Show Time!"
Starting this week and running through March, 2011, there will be numerous fishing shows throughout the country. I was talking to my good friends, Mike and Dawn Philips, who are the proprietors of Philips Bait and Tackle and hey are heading to North Carolina for their annual tackle show tomorrow.
There are hundreds of fishing shows throughout the country and many are located right here along the east coast.
Our very own "Susquehanna Fishing Tackle" is going to be in Timonium, Md. for the annual "Fishing Expo & Boat Show". The show runs from January 13 through the 15, 2011.
One of my favorite shows and one I worked alongside (Lakeside Marine) Barb and JC Nuss is the "Eastern Sports and Outdoors Show" (ESOS) in Harrisburg, Pa. The ESOS runs from February 5 through the 13, 2011. I, once again, plan on helping Barb and JC in their boat booth.
Here are some of the pics from last year!
Barb Nuss (L) assisting a potential customer.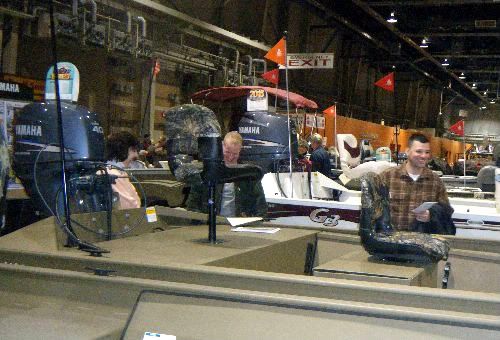 Dave Shindler (Guide) at the SFT Booth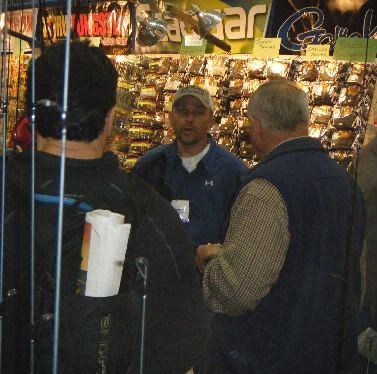 Kevin Turner from RiverPro Boats
On March 26, 2011, I will once again be helping Al Winco and the gang from Winco's Custom Lures at the "Calvary Outdoors Expo" in Souderton, Pa. Al will have a full line of custom baits available, including the hot new "Chillee Willee". Be sure to look up Winco's Custom Lures if you attend the show and say hi to us.
Here are some shots from the 2010 Calvary Church Show...
Winco's Custom Lures
Eastern Pennsylvania Fishing Reports
Backwoods Angler (Chris Gorsuch - objet)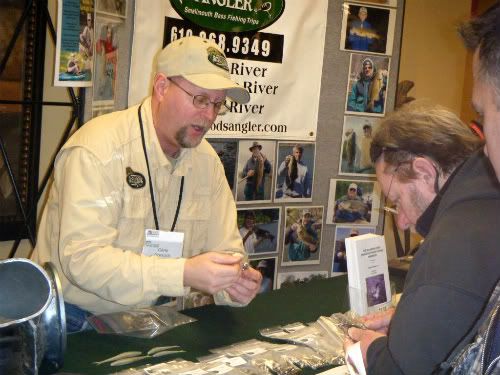 If you want to get rid of some of that "Cabin Fever", check your search engines for the fishing shows closest to you.
I hope to see blog visitors at some of the shows I'll be attending. Don't be shy. Come by and say hello to me. It's always good to put a face to a name.
Take care!
Dad