Hello Folks,
I had the pleasure of fishing with my good friend, Petey Hanford, on Sunday. He texted me this past week and said he had an empty seat on his boat for Sunday. I jumped at the opportunity since it's been almost a year since we were last fishing together.
He had picked out an access just north of Harrisburg, Pa. which took me approximately 1hr. and 50min. to get to from Southern Lancaster County. I arrived around 7:15 a.m. and shortly after, Petey pulled in with his Tracker and 40 hp jet.
He had disconnected the VRO (oil) pump on Saturday and it took us a few minutes to get the motor up and running properly before we launched. Now Pete hand mixes the gas and oil... 50:1
We arrived at our first hole around 8:00 a.m. and immediately began putting fish in the boat. It was simply incredible!
All of our fish came on tubes. In fact, Petey had four fish in the boat before I nailed a nice 17" on a Winco Tastee Tube. By the end of the day, we had boated 67 bass with countless pick ups and drops!!
It was the best day I've had on the water during 2010!
The water temp reading on Petey's depth finder read 50 degrees in the early morning and rose several degrees as the sun warmed us. The water was gin clear. The water I've been fishing at Lake Aldred is never this clear due to the water rushing through the turbines and stirring the water and sediment.
The air temp was in the upper 30's when I left Willow Street at 5:35 a.m. and it rose to 68 degrees by the time we left the water at 2:45 p.m. There was a brisk southerly wind blowing early and it shifted to WNW in the afternoon as the front moved on by and the high pressure settled in.
High blue bird skies greeted us as the sun rose over eastern hillside. Even with the high sky, we still had a tremendous day... Go figure!
I will definitely remember this day for quite some time.
A big thanks goes out to Petey for inviting me along and putting me on some of the feistiest bass I've caught this year.
Check out the pics:
The first bass that came to the boat...
Pete's first Fish Of The Morning - 17"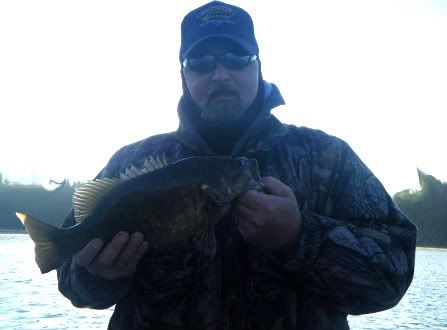 Another 17" Came To Hand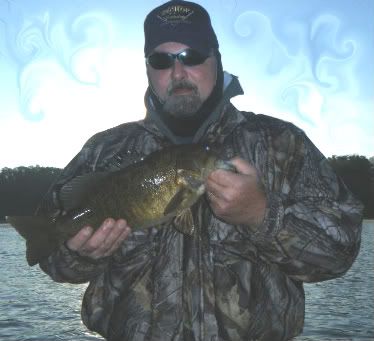 The First 18.5" Of The Day
Finally... A 17" Hook Up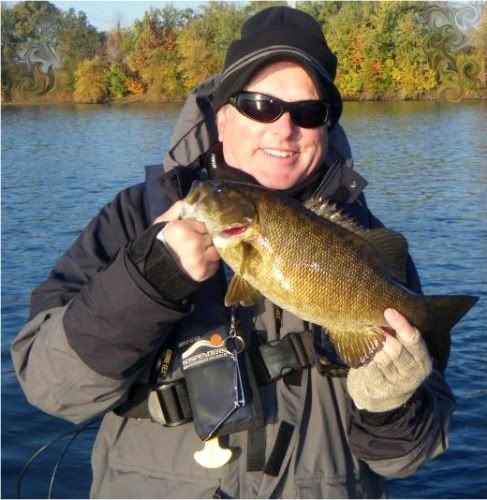 Dad Puts an 18" In The Boat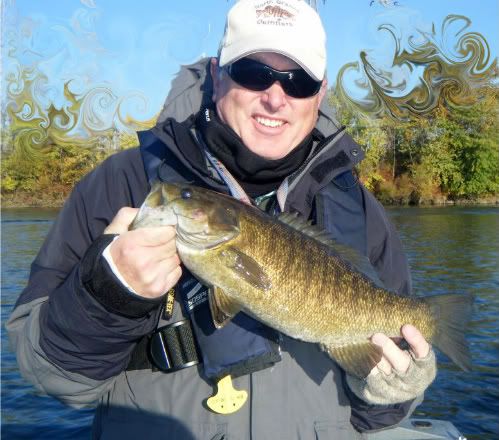 Another 18" for Petey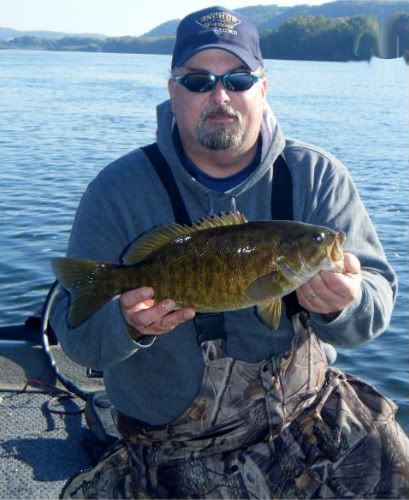 Another 18.5" Smallie For Pete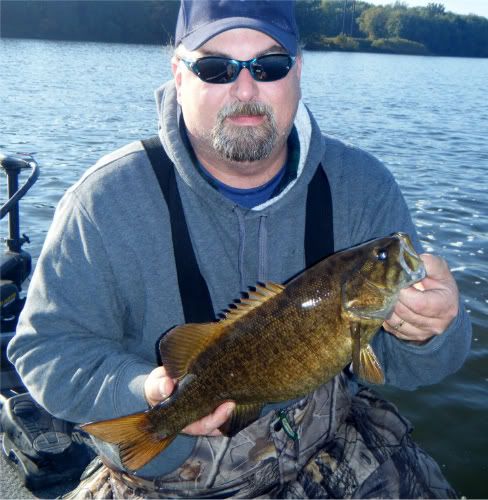 18"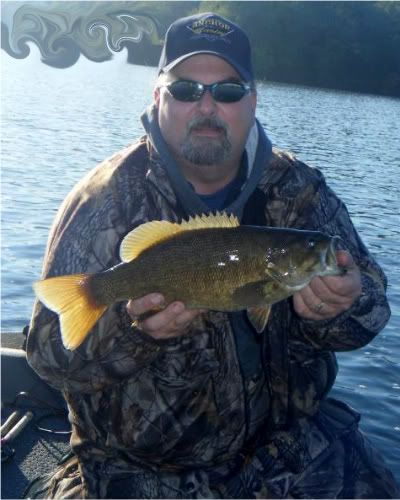 Check Out This 15.5", 3 lber - What a chunk!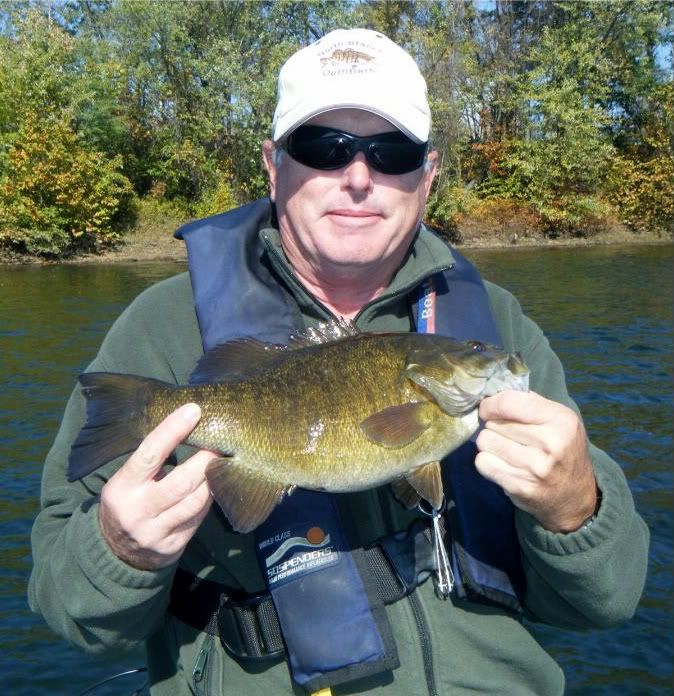 Dad